Jerk in a Hawaiian Shirt & SNOWCAT Moderator
Staff member
GOLD Site Supporter
Readers of the fairy tale know that Snow White was under a witch's spell and could only be woken from her sleep by a kiss of true love. Prince Charming, as the story goes, falls in love at first sight of the sleeping beauty. He gives her a kiss.
And with the reopening of Disneyland this scene, enacted during a ride, seems to be causing problems in today's culture which ignores the spell cast upon the sleeping Ms White, who shall be referred to as 'victim' by a Mr Charming, henceforth proclaimed a sexual deviant.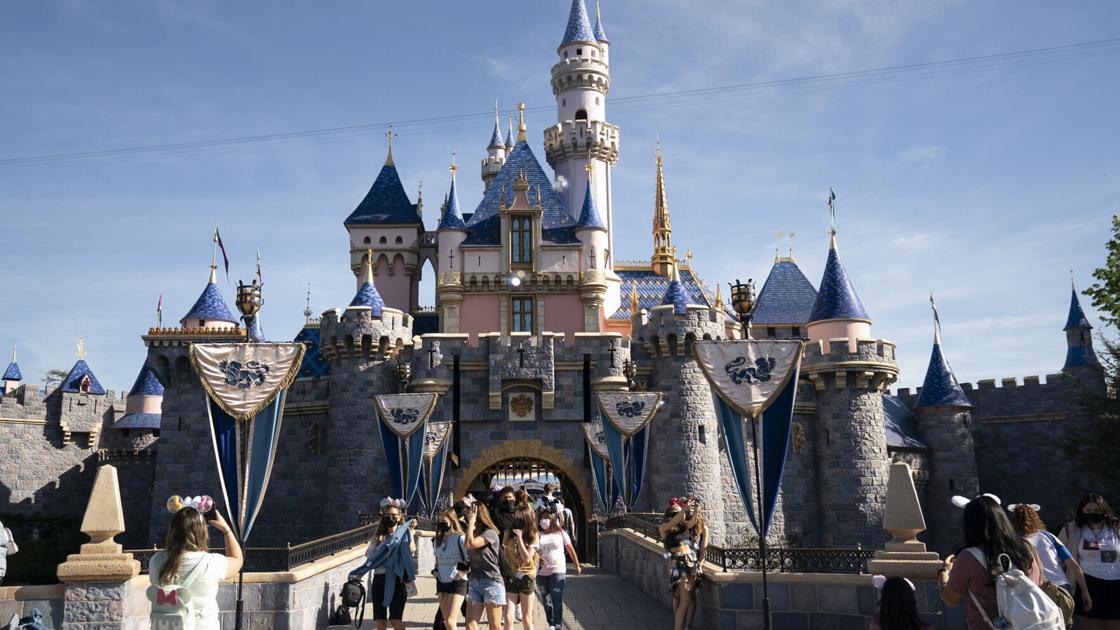 The prince kissing Snow White while she's asleep in Disneyland's new "Snow White's Enchanted Wish" ride has caused backlash.
www.nwitimes.com
Full Story at the link above...
Kiss of Snow White while she's asleep on Disneyland ride causes flak​
In this Friday, April 30, 2021, file photo, visitors exit the Sleeping Beauty Castle at Disneyland in Anaheim, Calif.
AP Photo/Jae C. Hong
Disneyland in California finally opened after being closed for 400 days. People were excited to see something new, and the new "Snow White's Enchanted Wish" has proved a popular attraction.
However, the ride has been deemed controversial. The prince kissing Snow White in a new Disneyland ride has caused backlash from those who point out that it is "a kiss he gives to her without her consent, while she's asleep, which cannot possibly be true love if only one person knows it's happening."
Given Disney's current emphasis on editing problematic scenes from rides like Jungle Cruise and Splash Mountain, critics are questioning why the Disneyland of 2021 would include a scene with such outdated ideas of what is acceptable for a man to do to a woman, without consent.
Entertainment Weekly also reported on the controversy
surrounding the new Disneyland ride. The media outlet quoted New York Rangers player Matt Traynor, who voiced his thoughts in a tweet. He wrote: "I'm sorry, this is what's wrong with the world. Snow White, a fictional character getting brought back to life by a kiss by her future husband. Y'all taking things too far and ruining the gullible by making them believe this is what to flip out about instead of REAL issues..."