Member
SUPER Site Supporter
I am farming 6 acres of CBD hemp this year. (CBD hemp is different from industrial hemp, it's what all of the CBD infused products are derived from.) The fields are in northern Illinois, right on the Mississippi River. We are Very close to chestnut ski area. We bought 7000 feminized seeds. Hoping to have 1000 plants per acre. About 4 feet of spacing per plant. The fields have been organic hay fields for a long time and we are going to keep everything organic. We have put up a little hoop house to start the seeds. The seeds are going into 98 site trays. We used some local seedling soil. We will be marking rows and putting in holes tomorrow. We also have some more (2500) seeds to put into trays. Comments, suggestions and questions are welcome.
The seeds (7000 feminized)
*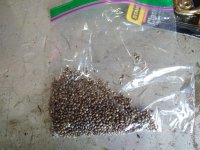 The trays.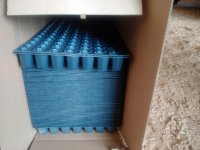 The starter soil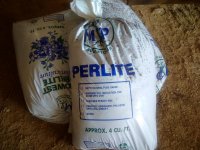 Putting things together, sure there is a faster way but the seeds are too expensive to use a mechanical method.