Jerk in a Hawaiian Shirt & SNOWCAT Moderator
Staff member
GOLD Site Supporter
I've never been a big fan of TESLA cars. They are very nice but I've been critical of spending $70,000 to save a few dollars on gas costs. I've also been critical of short ranges, largely because those ranges simply don't work for me but as a city/suburban car they should be fine. But for Electric cars, the TESLA has pretty much been the only player. NISSAN offers the LEAF, which is a nifty low priced commuter car. I think CHEVY might now have an offering, or maybe its a hybrid, not really sure. The old VOLT was a strange car.
Now we have FORD entering the fray with a MUSTANG SUV powered 100% by batteries. And its apparently a winner.
ZeroHedge - On a long enough timeline, the survival rate for everyone drops to zero
www.zerohedge.com
​
​
​
Edmunds Dubs Ford Mach-E "Best Luxury EV" And "Vastly Superior" To Tesla Model Y

​
It has been just weeks since
Consumer Reports said that Tesla's Model Y has "well below average reliability"
. Now, in a glowing review of Ford's electric Mustang,
Edmunds
is taking their own shots at Tesla.​
​
In a review and a series of
Tweets
that were
posted
this week, Edmunds starts by saying "The 2021 Ford Mustang Mach-E may not be the fastest or most affordable electric vehicle out there, nor does it have the most range" before noting
"It is, however, what Edmunds considers the best in the luxury EV class."
​
​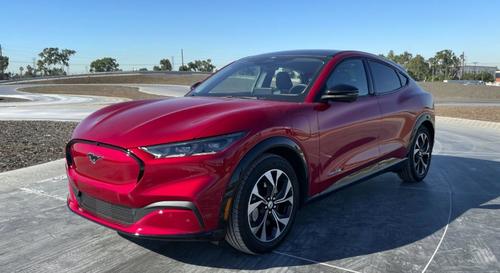 ​
​
Noting that this is Ford's first foray into a fully electric vehicle, Edmunds called the driving experience enjoyable: ​
​
This is the first Ford to be designed specifically as an electric vehicle — there will be no gas-powered version or even a hybrid. Roughly the same size as a Ford Escape or Porsche Macan, the Mustang Mach-E blends typical SUV proportions with some characteristic Mustang styling details. We were initially skeptical about Ford using the Mustang name, but the driving experience is enjoyable enough for the Mach-E to earn that badge.
On Twitter, Edmunds said Ford "pulled it off" and admitted they were apprehensive on the idea to turn the Mustang into an EV at first. They also said that the Mach-E "really scored" over Tesla's Model Y in handling, calling Ford's EV "vastly superior":​
​
Edmunds also noted that the "Mustang Mach-E has CarPlay, which is another big upgrade over the Model Y".​
​
Recall, last month, we
noted
that Consumer Reports had also taken some shots at the Model Y
and
the Model S. In the latest review of Tesla vehicles, Model S ratings dropped due to issues with its suspension - the very same issue Tesla claims China "wrongfully" made it recall vehicles for overseas
last month
. The Model Y suffered from "hardware and paint problems," according to
CNBC
.​
​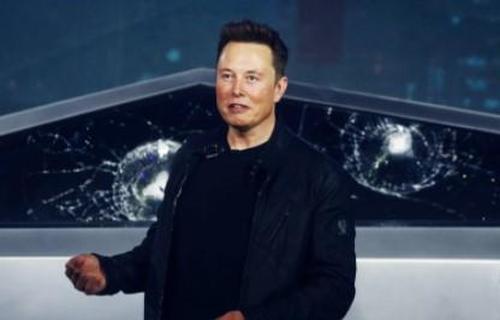 ​
​
Previously, Consumer Reports had named the Model S its top rated vehicle ever in 2015. It's amazing what can happen, though, when you actually drive a few of them off the lot and put some miles on them for a couple of years. "We see a variety of problems on that car. It's wavered throughout its life cycle," Consumer Reports had said.​
​
Meanwhile, over the Ford test track, Edmunds concluded by calling the Mustang fun to drive: "Let us never forget that the Mustang Mach-E is a Mustang: this EV is actually fun to drive."​