the local forest service needed help digging out a gate to close after the snowmobile grooming ended. I volunteered to push a bit of snow. a 9 mile run in to the gate.
my cabin was still on from our last trip to some hot springs.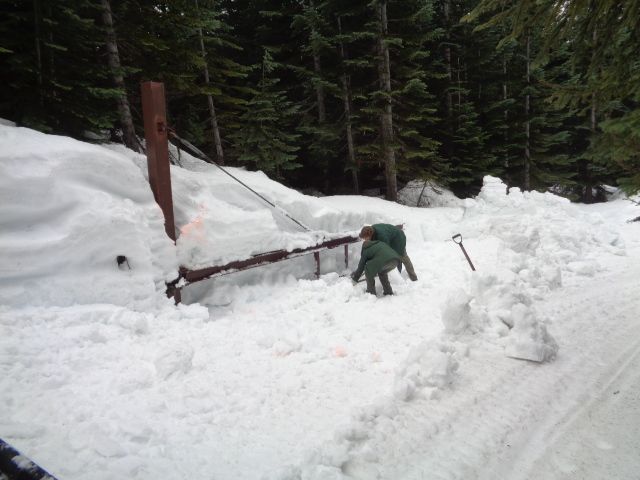 that's me with the idle shovel
then a short detour to a forest service cabin for some cleaning.